Reno Police Jr. Cadet Program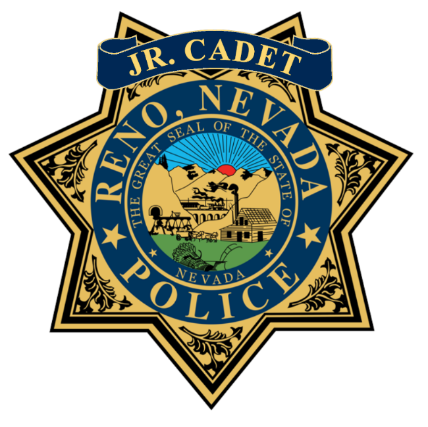 The Reno Police Jr. Cadet Program is for young men and women interested in learning about a future career in the field of law enforcement (this is not a program for troubled kids). It is designed for students between the ages of 14 and 20, the Jr. Cadet Program offers youth the opportunity to be involved in their community while making new friends and gaining valuable knowledge. The Reno Police Jr. Cadet Program provides educational training programs for young adults on the purposes, mission, and objectives of law enforcement. The program provides career orientation experiences, leadership opportunities, and community service activities. The primary goals of the program are to help young adults choose a career path within law enforcement and to challenge them to become responsible citizens and leaders of their communities and the nation.
Career Orientation Experience:
First-hand "on-the-job" experiences in the field, working non-hazardous assignments with Police Officers Jr. Cadet Advisors are sworn officers currently employed at the department and guest speakers from various units within the department.
---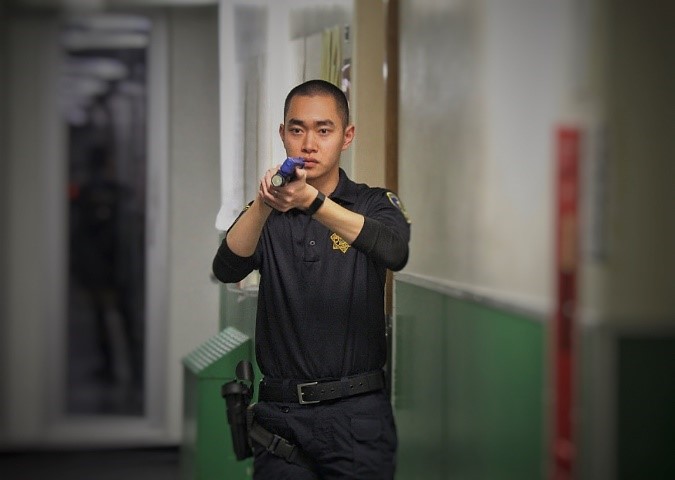 Firearms Training
Crime Scene Investigation
Domestic Battery investigations
Traffic Stops
Felony Stops
Building Searches/ Active Shooter
Defensive Tactics
Shoot/ Don't Shoot Training
Physical Fitness
Ride-Along's with Reno Police Officer (Approved to ride along once a quarter)
---
Sergeant and Lieutenant testing
Mock oral board and interview preparation
Leading teams in scenario training
Develop communication skills when working at public events
Lead physical fitness training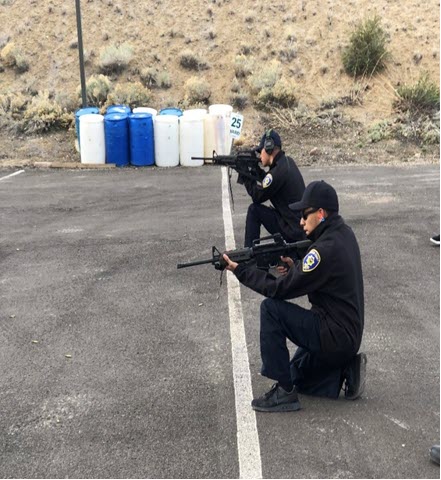 ---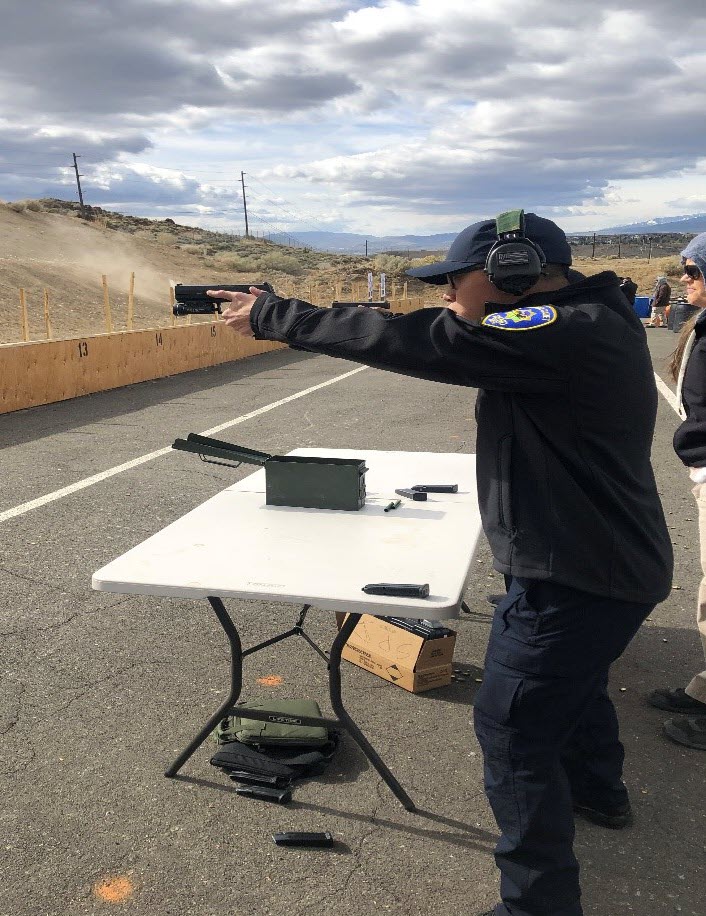 Community Dinner (RPPA Dinner, Evening in Blue)
The Barracuda Championship (PGA Golf Tournament)
Hot August Nights (MAG: Auctions - Car Auction))
Role players for SWAT scenarios
Assistance with CNU (Narcotics Unit) Operations (assist with certain undercover operations)
Recruitment events
Role Players for CINT scenarios
National Night out (Event at Miguel Ribera Park)
Northeast Community Block Party (Community BBQ at Greater New Hope Baptist Church)
---
If you have any Jr. Cadet related questions feel free to email our program coordinator at JrCadet@RENO.GOV.